Compact AGX Xavier Board Capturing HDMI Inputs
Engineering Innovative Drone Capture Technology with Autonomous Optical Detection and Tracking Technology
Approached by a hi-tech company developing world-leading security and counter terrorism solutions, Things Embedded were asked to recommend and configure embedded PCs based on the NVIDIA Jetson platform offering HDMI input, serial control and rugged endurance against extended operating temperatures.
These embedded systems were to be installed as part of an all-in-one smart object detection system offering law enforcement and security forces the capability to protect the people, VIPs, secure facilities and critical national infrastructure from the threats posed by commercially available drones.
Our Recommended Jetson Carrier Board & M.2 HDMI Frame Grabber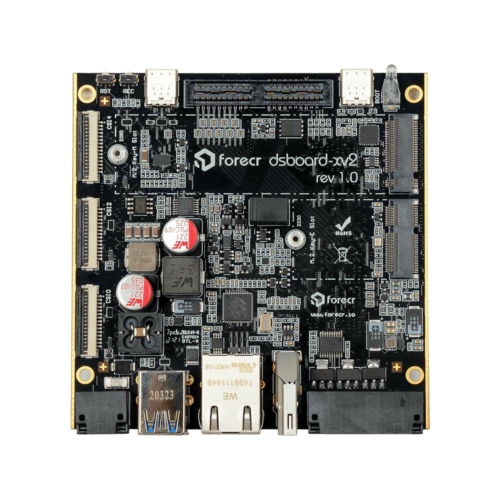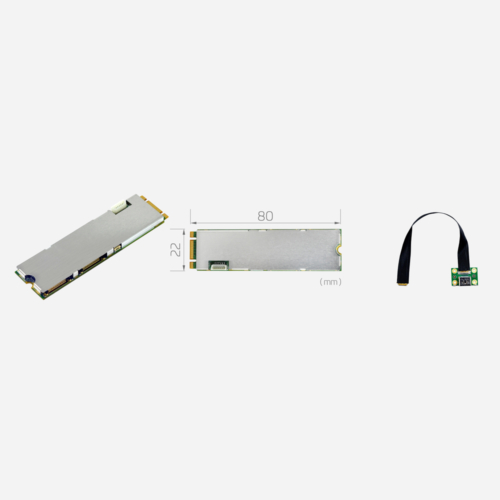 Wide Input Power Efficiency with Rugged Endurance and Industrial Connectivity
The DSBOARD-XV2 was selected as high-performance industrial level carrier board for the NVIDIA Jetson AGX Xavier module. Measuring just 100mm x 100mm, it's compact form factor with supercomputer level performance was powerful enough for encoding 4K streams and integration inside the custom smart all-in-one PTZ camera enclosure.
The Jetson AGX Xavier system-on-module has a high bandwidth and low-power RAM allows for powerful applications to run efficiently whilst consuming a small amount of power. Designed with a locking power connector for rugged installation requirements, the DSBOARD-XV2 supports a wide input voltage range. Any power source between 18-32 VDC can be connected to the board to provide reliable operation under maximum CPU and GPU loads, guaranteed to operate 24/7. Furthermore the DSBOARD-XV2 has robust power circuitry and durability for extended operating temperature ranges between -40°C to 85°C to make the board adapt to every industrial environment.
The following features onboard the Xavier AGX met the customers requirements for configuration with our system engineers:
4x PCI Gen 4 M-Key M.2 Expansion Supporting HDMI Capture Card.
Industrial Serial Communication via Software Selectable RS232/422/485.
Gigabit Ethernet with Network Throughput Software.
Integrating Wide Temperature HDMI Frame Grabbers with NVIDIA Jetson Support
Collaborating with or partner Yuan Technologies, a leading manufacturer of embedded video capture cards, a dual HDMI capture card was selected for integration with our AGX carrier board. Meeting the desired resolution and framerate of the onboard camera output we requested the board be put through an extended soak test to confirm the minimum and maximum operating temperatures. The industrial components selected onboard the SC400N2 M2 HDMI card withstood the required temperature parameters and was deemed suitable for deployment in outdoor environments and capable of adapting to seasonal changes in temperature.
A direct upgrade path to achieve higher resolutions was set in place with developing technology allowing for 4K @ 60FPS to communicate via high speed PCI express onboard the carrier though M.2 expansion. The following features were integrated via the HDMI frame grabber:
2x HDMI Inputs.
1920x1080p @ 60/50fps.
Software Compression.
Expansion via B/M-Key M.2.
SDKs with NVIDIA Jetson AGX Xavier Support.
Looking for Rugged Embedded Board Level Solutions?
Tell us about your application and a member of our team will get right back to you.